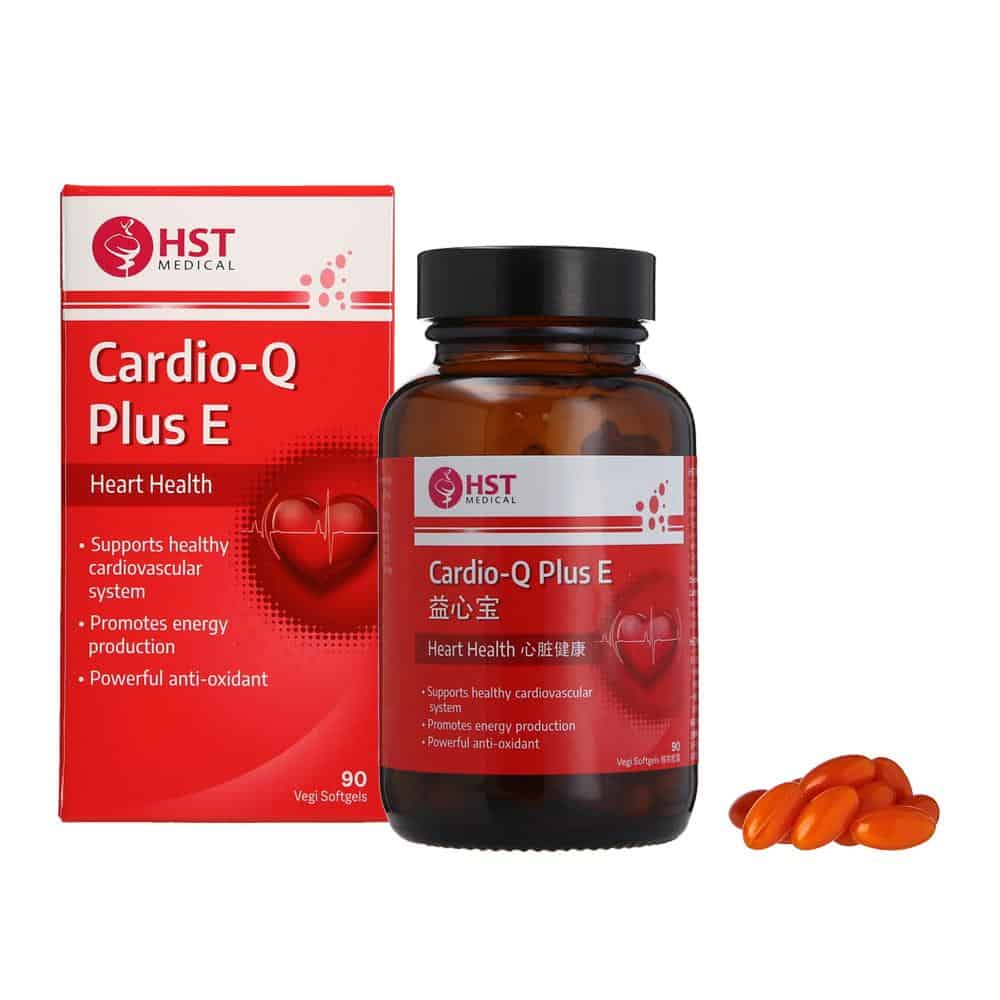 A one-time price of
SGD $94.50
will be added to your order.
Description
Specifications
Brand: HST Medical®
Available in two different packaging

Single Pack - 90 Softgels / bottle
Twin Pack - 90 Softgels x 2 bottles

Manufactured in USA
GMP certified
100% Vegan
* Please refer to the [SPECIFICATIONS] section for a detailed list of ingredients and directions for use.
HST Medical® Cardio-Q Plus E combines natural tocotrienols with coenzyme Q10 (KANEKA Q10™) to support healthy cholesterol levels and cardiovascular functions.
Tocotrienols – Unsaturated forms of Vitamin E, are potent anti-oxidants that assist in maintaining optimum cholesterol levels and healthy blood vessels
Coenzyme Q10 – Required for the production of energy at the cellular level and is important for the maintenance of heart health
[ACTIVE INGREDIENTS]
Serving Size: 1 Softgel
1. Tocotrienol Concentrate 30mg, containing not less than
d-Alpha Tocotrienol – 24%
d-Beta Tocotrienol – 5%
d-Gamma Tocotrienol – 35%
d-Delta Tocotrienol – 15%
d-Alpha Tocopherol – 16%
2. KANEKA Q10™ – 50mg
[DIRECTIONS]
Take 1-2 softgels after dinner.
[CAUTIONS]
1. Please consult a physician or pharmacist if you are pregnant or breastfeeding.
2. Store in a cool, dry place, away from direct sunlight.