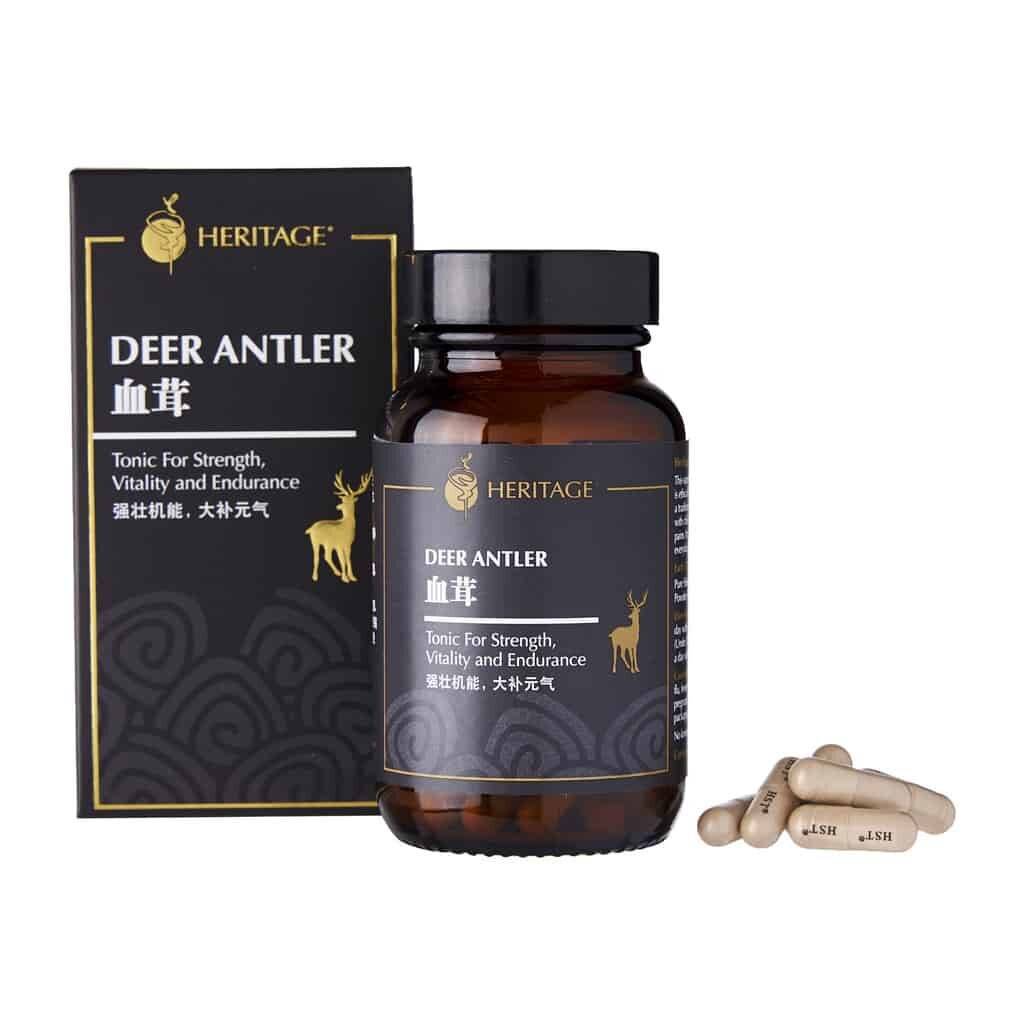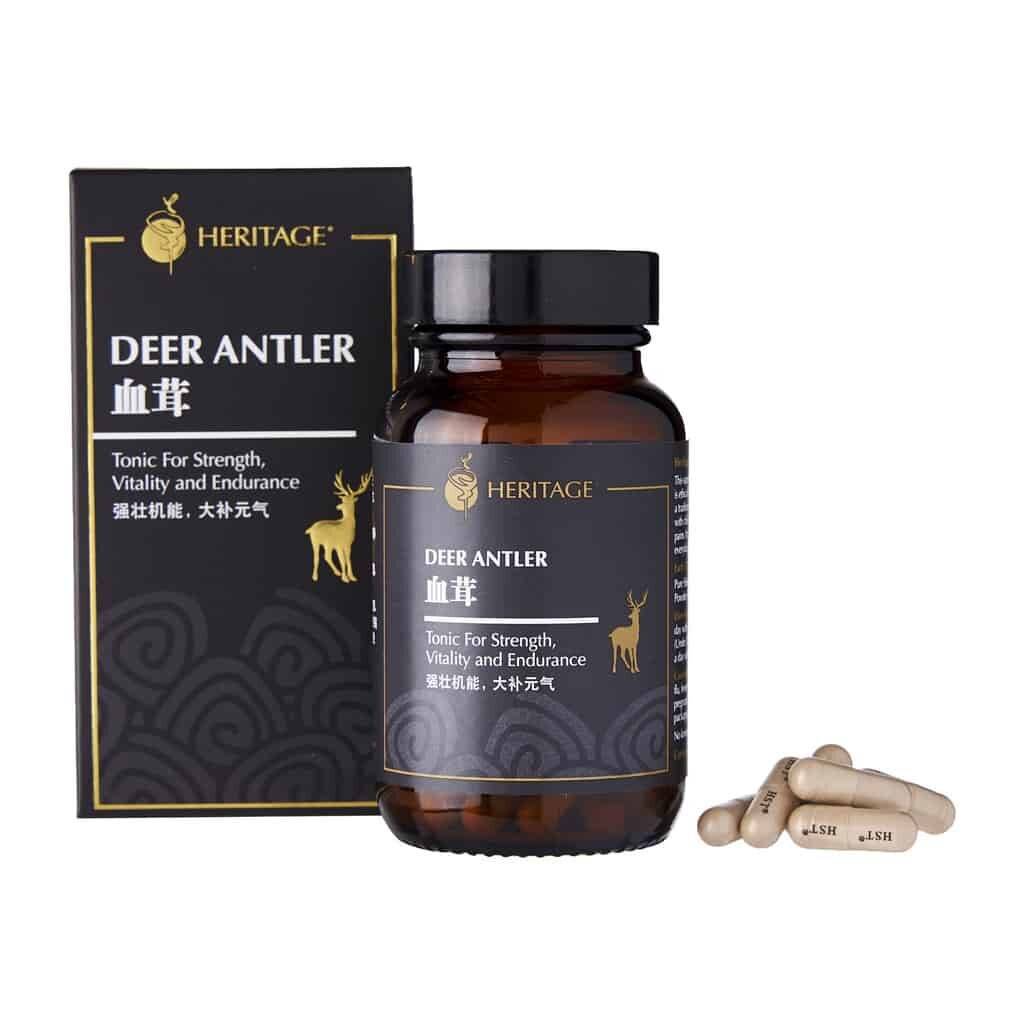 A one-time price of
SGD $222.00
will be added to your order.
Description
Specifications
Customer Reviews (0)
This superior grade, 100% pure deer antler powder is ethnically sourced from New Zealand. It serves as a traditional remedy for a weak body often afflicted with chills and numbness, joint aches and back pains.
It restores health and vitality, enhancing everyday physical performance and endurance.
[BENEFITS]
Nourishes blood and organs
Renews health and vitality
Tonifies kidney and lower back
Replenishes the body's core energy
Strengthen joints & bones
Nourishes the womb
[INDICATIONS]
Weak organ functions
Fatigue and inertness
Weak stamina and endurance
Lower backaches and weak limbs
General weakness after a bout of illness
Pallid complexion
Bodily coldness and numbness
Brand: Heritage® by HST Medical
Content: 60 Capsules per Bottle
Suitable for both adults and children
Ethically sourced from New Zealand.
Product of Singapore
Suitable for Vegetarians
Allowed for sale as a Chinese Proprietary Medicine, consumer discretion is advised
[INGREDIENTS]
Each 375mg capsule contains
375mg Pure Deer Antler Powder (Cornu Cervi Pantotrichum).
[DIRECTIONS]
Adult: Take 1 vegicap, once or twice a day with warm water, before meals.
Children under 12 years: Take half the dosage, once or twice a day with warm water before meals
[CAUTION]
Avoid consumption during bouts of cold, flu, fever and infection.
Not to be consumed during pregnancy, or breast-feeding.
Store in original packaging, away from direct sunlight.
There are no reviews yet, submit yours in the box provided.
Please sign in or create an account to submit a review for this product.