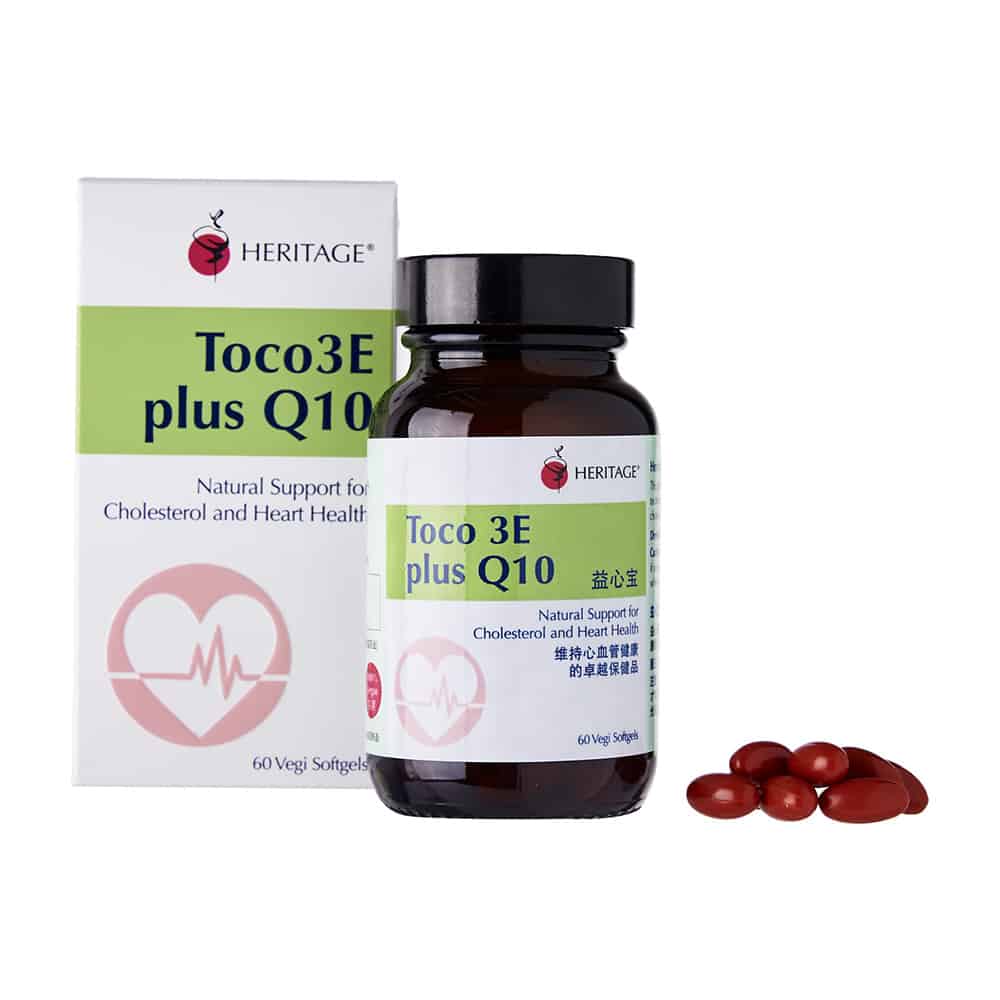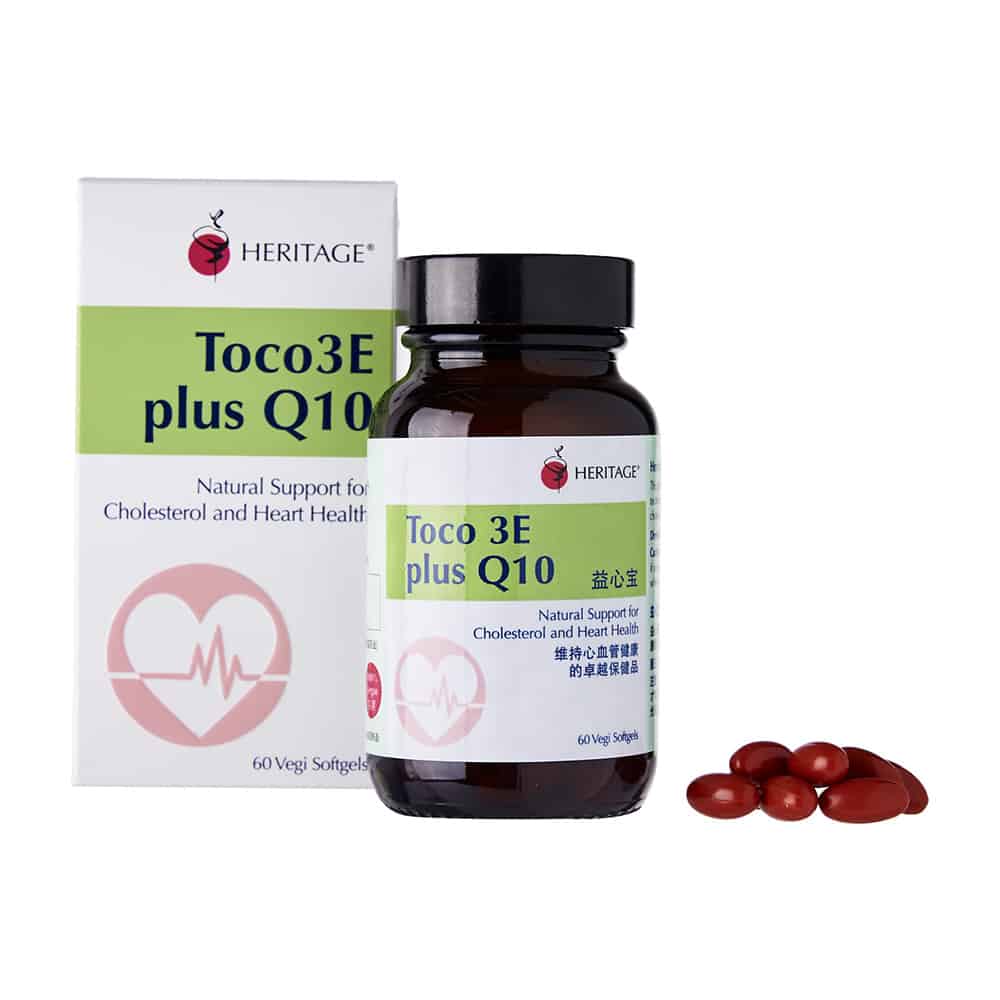 Description
Customer Reviews (0)
Benefits:
Made for both the support of healthy cholesteral levels and cardiovascular functions, this proprietary formula of Toco 3E plus Q10 promotes a healthy heart and blood pressure with 1 to 2 convenient softgel a day.
Natural Tocotrienols assists in maintaining optimum cholesterol levels and healthy blood vessels by preventing oxidation of LDL-cholesteral into plague which may clog up arteries.
Coenzyme Q10 (CoQ10) is a naturally occuring compound in our human body, essential for energy production. It is reported to decrease with age and low in patients with hypertension, heart conditions, muscular dystrohies, Parkinson's disease, cancer, diabetes and HIV/AIDS.
Features:
Maintains optimum cholesterol levels and healthy blood vessels
Maintenance of heart health
Ingredients:
Serving of 1 softgel contains:
Tocotrienol Concentrate – 30mg
d-Alpha Tocotrienol – 24%
d-Beta Tocotrienol – 5%
d-Gamma Tocotrienol – 35%
d-Delta Tocotrienol – 15%
d-Alpha Tocopherol – 21%
      2. Coenzyme Q10 – 50mg
There are no reviews yet, submit yours in the box provided.
Please sign in or create an account to submit a review for this product.