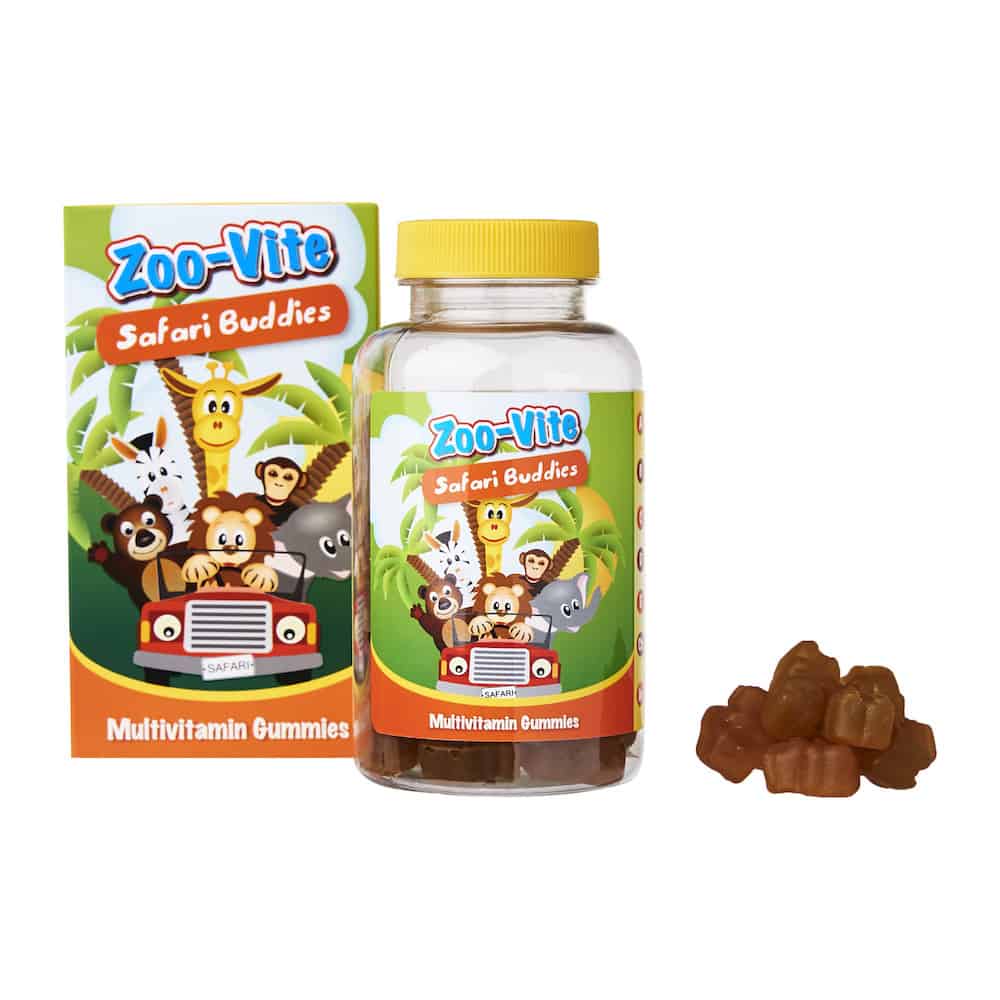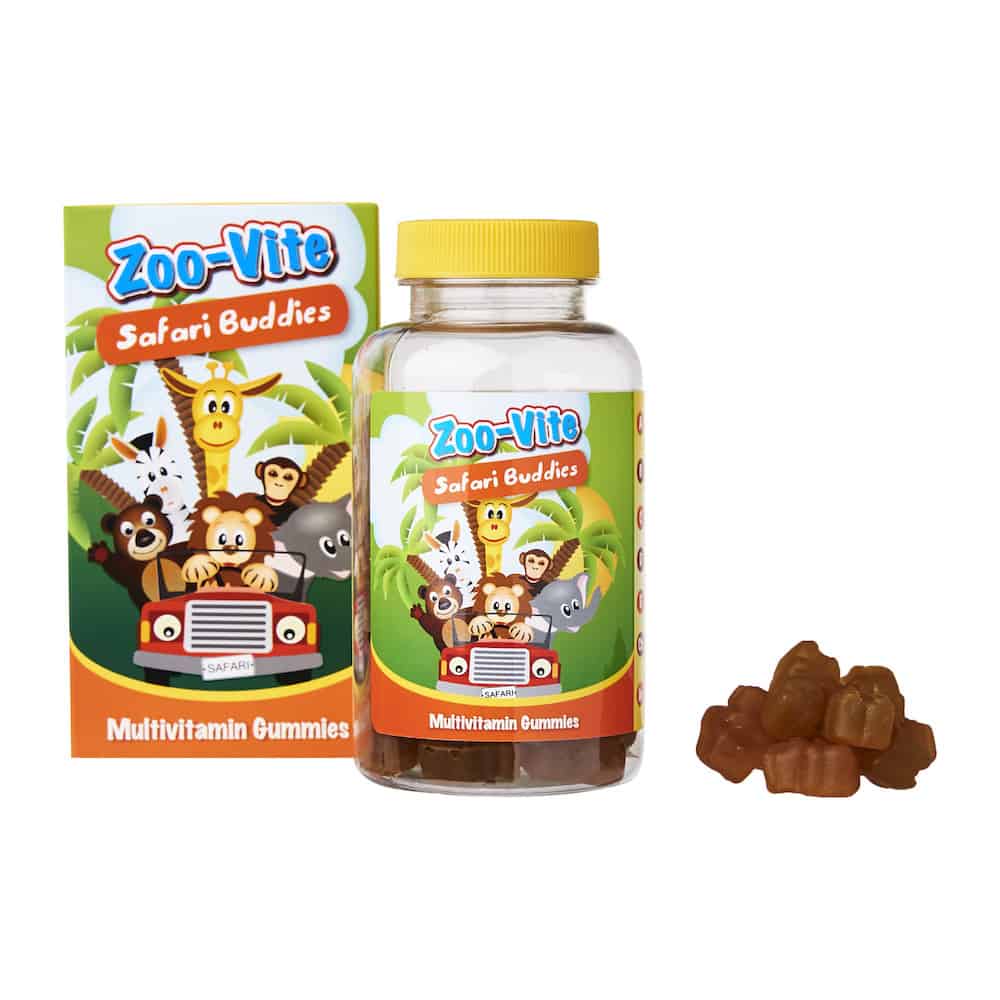 Description
Customer Reviews (0)
Overview:
100% natural fruit flavour (cherry, strawberry, lemon, orange and grape)
No artificial preservatives, sweeteners and colours
No animal gelatin
100% vegan
Halal certified
Benefits:
These great tasting gummies provide kids with a healthy head start for growth and development.
It contains 13 essential vitamins and minerals with fun gummy bear shapes and great tasting natural fruity flavors.
Vitamin A – Eye Support
Vitamin B6, Vitamin B12 – Cells Renewal
Vitamin C – Antioxidant
Vitamin D – Bone Support
Vitamin E – Antioxidant
Choline – Brain Support
Inositol – Nerve Support 
Features:
Promotes growth and development
Aids metabolism and energy production
Develops healthy skin and tissues
Builds strong bones and teeth
Strengthens immune system
Protects against infections
Ingredients:
Vitamin A – 1050iu
Vitamin B6 – 1mg
Vitamin B12 – 3mcg
Vitamin C – 10mg
Vitamin D – 200iu
Vitamin E – 8.25iu
Folic Acid – 130mcg
Choline – 20mcg
Pantothenic Acid – 2.6mg
Biotin – 30mcg
Inositol – 20mcg
Iodine – 21mcg
Zinc – 1.35mg
Calories – 7.5
Total Carbohydrate – 2g
Sugar – 1.5g
Other Ingredients:
Contains 100% Natural Fruit Flavors
Cherry
Strawberry
Lemon
Orange
Grape
Packaging:
Each bottle of Zoo-Vite Safari Buddies contains 60 gummies.
There are no reviews yet, submit yours in the box provided.
Please sign in or create an account to submit a review for this product.