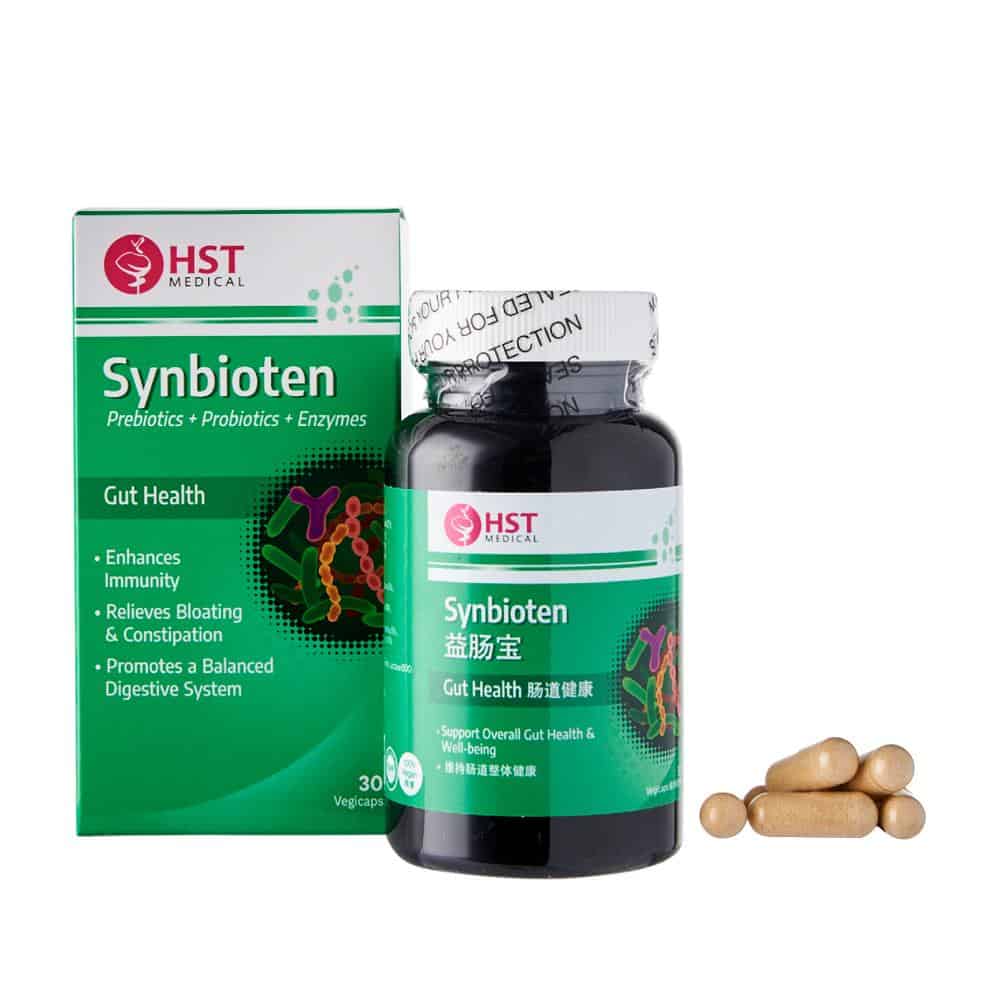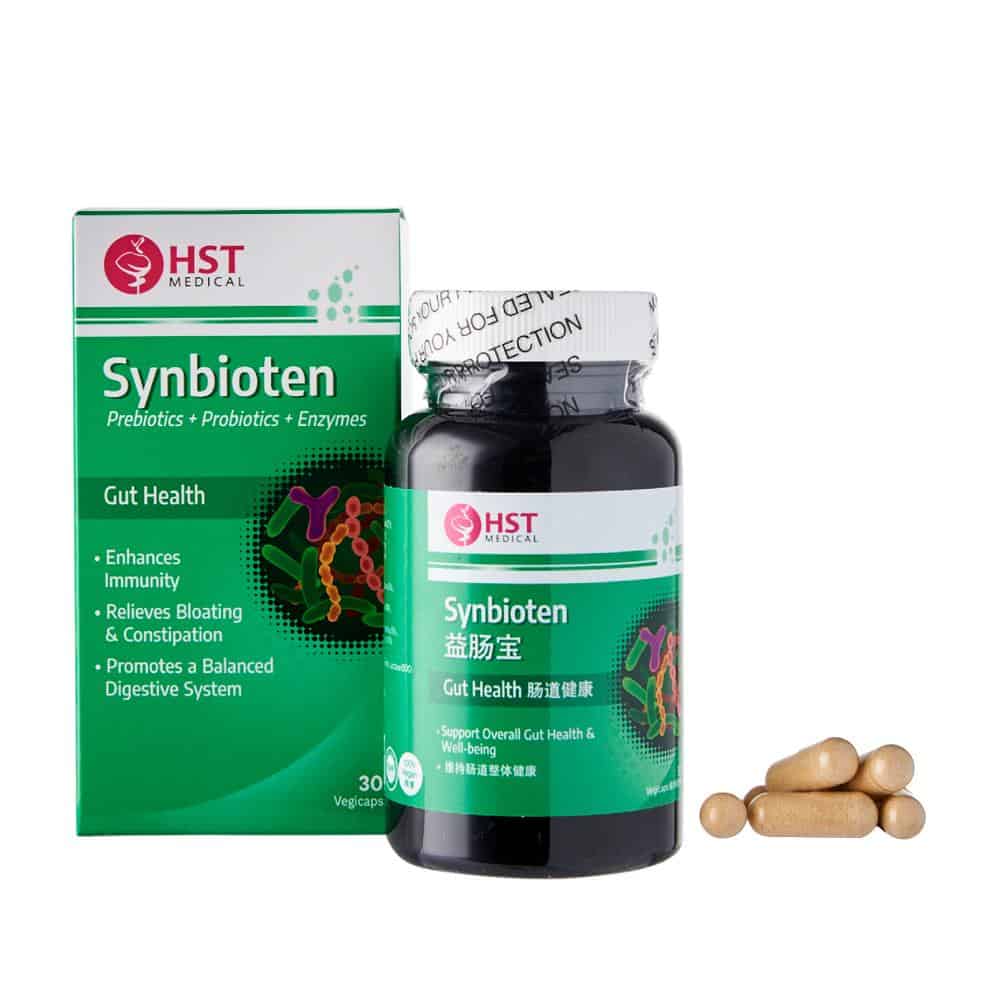 Description
Customer Reviews (0)
Benefits:
The human digestive tract contains a multitude of good bacteria working in tandem to promote optimal health.
Synbioten combines the best of probiotics, prebiotics and enzyme to boost gut-friendly bacteria, promote regular bowel movements, and support overall well-being.
Features:
Boosts gut-friendly bacteria
Supports regular bowel movement
Reduces inflammation in the digestive tract
Promotes overall health and well-being
Supplement Facts
*Probiotic-10 – 25 Billion CFU
#Digezyme – 150mg
Licorice Root Powder – 100mg
Glucomannan 4:1 Extract – 200mg
*Probiotic-10 providing:
Lactobacillus Acidophilus 10%, Bifidobacterium Lactis 5%, Lactobaillus Plantarium 20%, Lactobacillus Casei 20%, Lactobacillus Rhamnosus 10%, Lactobacillus Paracasei 10%, Bifidobacterium Breve 5%, Streptococcus Thermophilus 5%, Lactobacillus Salivarius 5%, Bifidobacterium Longum 10%
#DigeZyme® providing:
Cellulase 165 units, Lipase 30 units, Protease 900 units, Lactase 600 units, Amylase 3600 units
Directions:
Take 1 capsule daily, preferably with a meal. Refrigerate bottle after opening.
Serving size: 1 Vegicap
There are no reviews yet, submit yours in the box provided.
Please sign in or create an account to submit a review for this product.