Sleep Aid (Melatonin 10mg)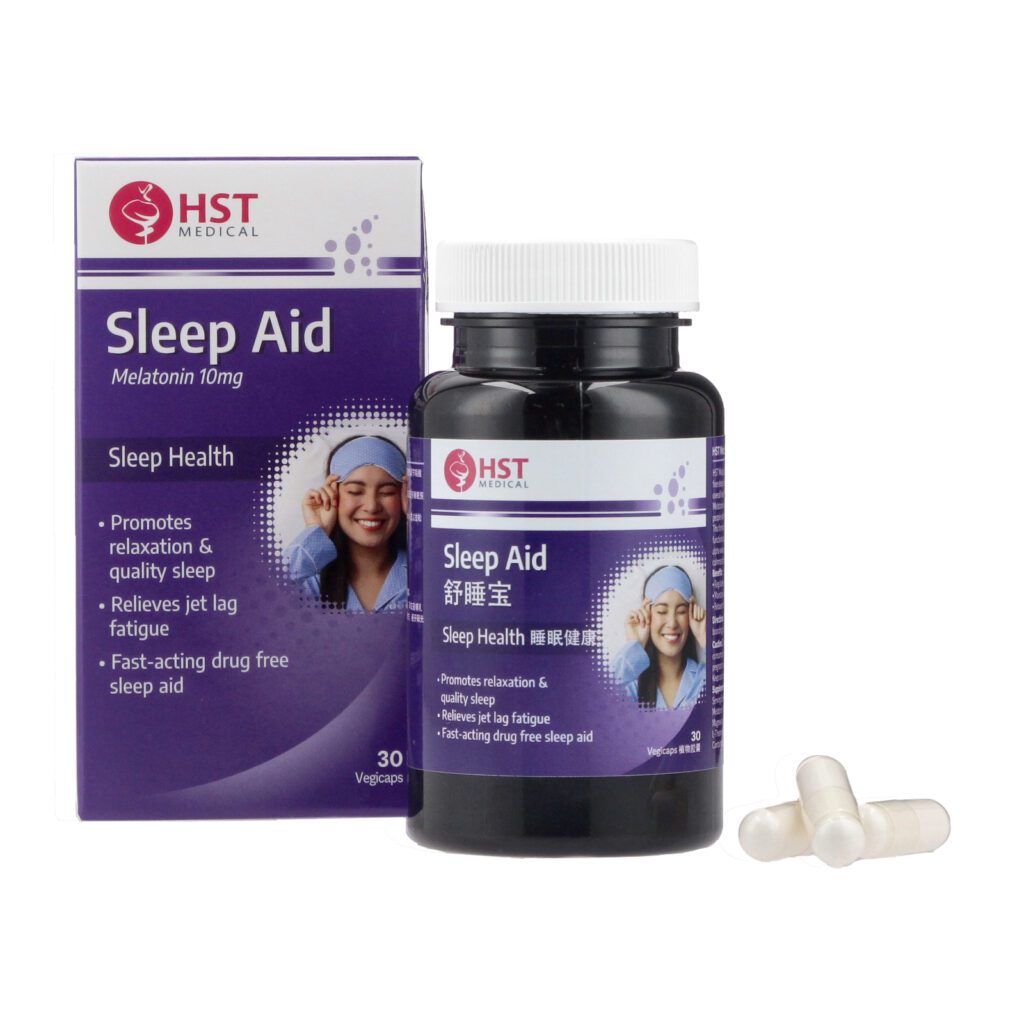 A one-time price of
SGD $34.90
will be added to your order.
Brand: HST Medical®
Available in two different packaging

Single Pack - 30 capsules / bottle
Twin Pack - 30 capsules x 2 bottles

Halal certified
GMP certified
100% Vegan
Made in USA
HST Medical® pharmaceutical grade Melatonin 10mg is a fast-acting drug free sleep aid which helps to regulate wake-sleep cycles, resulting in better overall health.
Melatonin supports better sleep quality and increases sleep time for people with altered sleeping schedules like shift work and jet lag.
This formulation is added with magnesium to support healthy muscle functions and to encourage relaxation. It also has L-theanine to support alpha-wave production within the brain, relaxing the mind and inducing calmness for better sleep quality.
[BENEFITS]
Regulates wake-sleep cycle
Maintains body's natural circadian rhythm
Relaxes mind and muscles