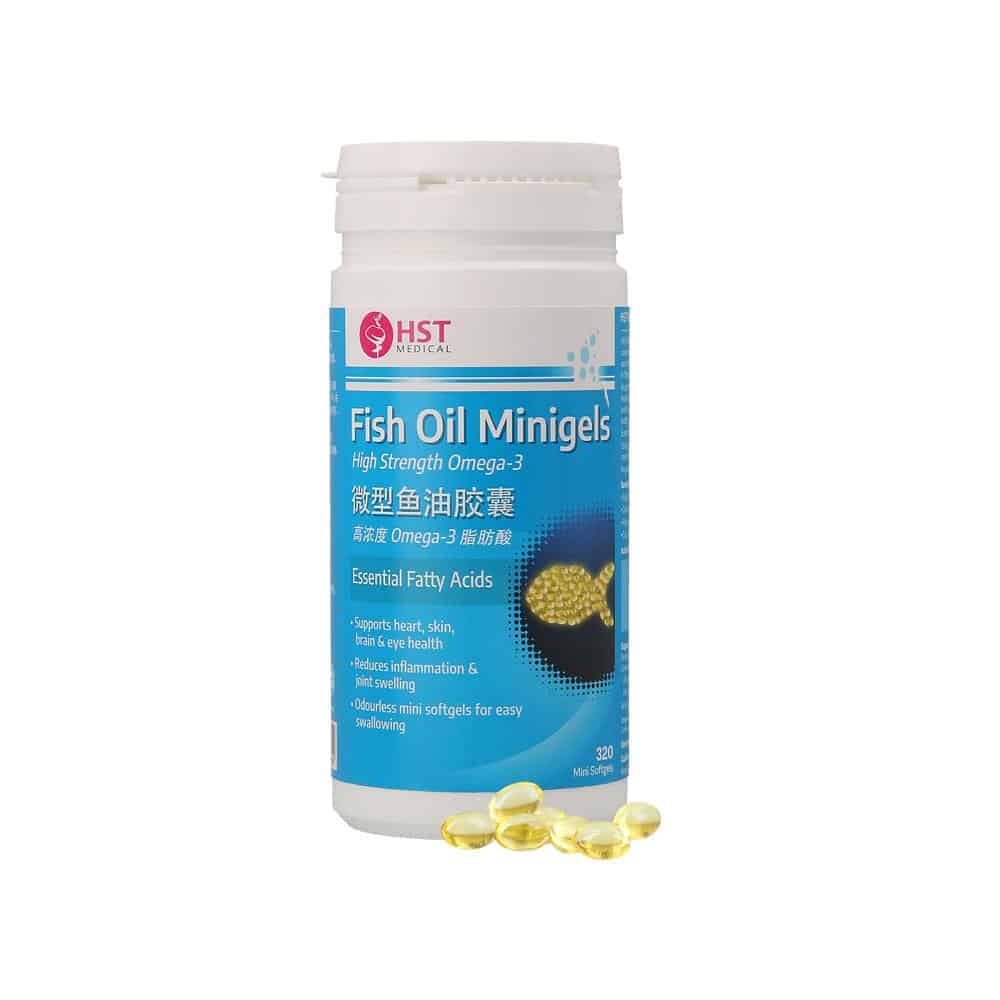 A one-time price of
SGD $68.50
will be added to your order.
• Brand: HST Medical™
• Contains 320 mini softgels per bottle
• Manufactured in Spain
• GMO-Free
• GMP Certified
• Halal-certified Ingredients
HST Medical™ Fish Oil is a high quality food grade Omega-3 with concentrated EPA and DHA, extracted from GMO-free wild deep sea fishes species, such as mackerel, tuna that are especially rich in Omega-3 fatty acids.
As part of a total dietary plan, EPA is essential for maintaining a healthy heart, healthy inflammation management, blood circulation and cholesterol levels. DHA plays an integral role in supporting healthy brain and eye function.
Essential fatty acids reduces inflammation and joint swelling. Using patented Omegatex®, a line of premium quality omega-3 marine triglycerides that is sustainably sourced and purified, the process is environmentally friendly and creates zero waste.
[BENEFITS]
- Supports heart, skin, brain and eye health
- Odourless - no fishy odour and aftertaste.
- Rigorously tested for mercury & heavy metals
- Easy to swallow mini softgels
[ACTIVE INGREDIENTS]
Serving Size: 1 Mini Softgel
Concentrated Omegatex® Omega-3 providing
• Eicosapentaenoic Acid (EPA) – 180mg
• Docosahexaenoic Acid (DHA) – 120mg
• Natural Vitamin E (d-alpha Tocopherol) – 10iu
• Other Ingredients: Bovine Gelatin, Glycerin, Vanilla
- Contains no artificial preservatives, colours, flavours, starch, yeast, gluten or wax
[DIRECTIONS]
Take 2 mini softgels daily with meals
[Caution]
1. Store in a cool, dry place, away from direct sunlight.
2. Keep out of reach from children.