Cough Alievaid (Twin Pack)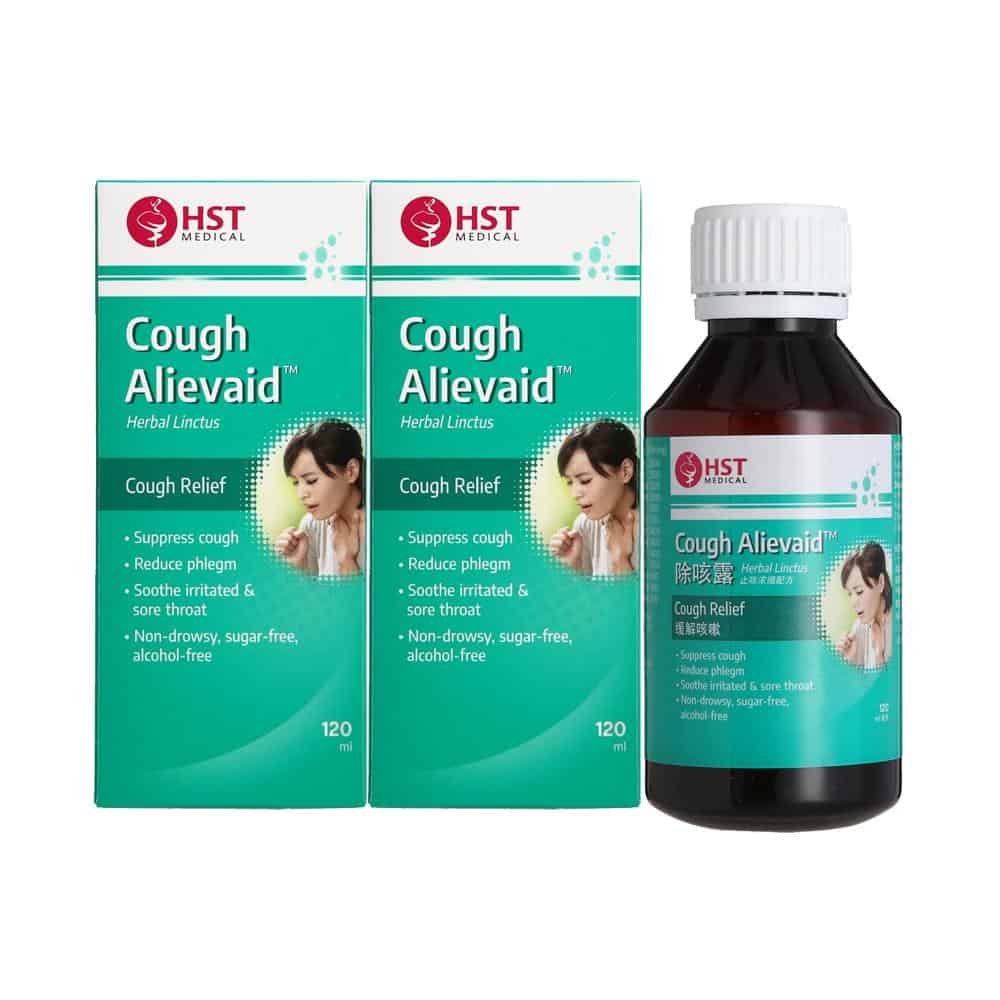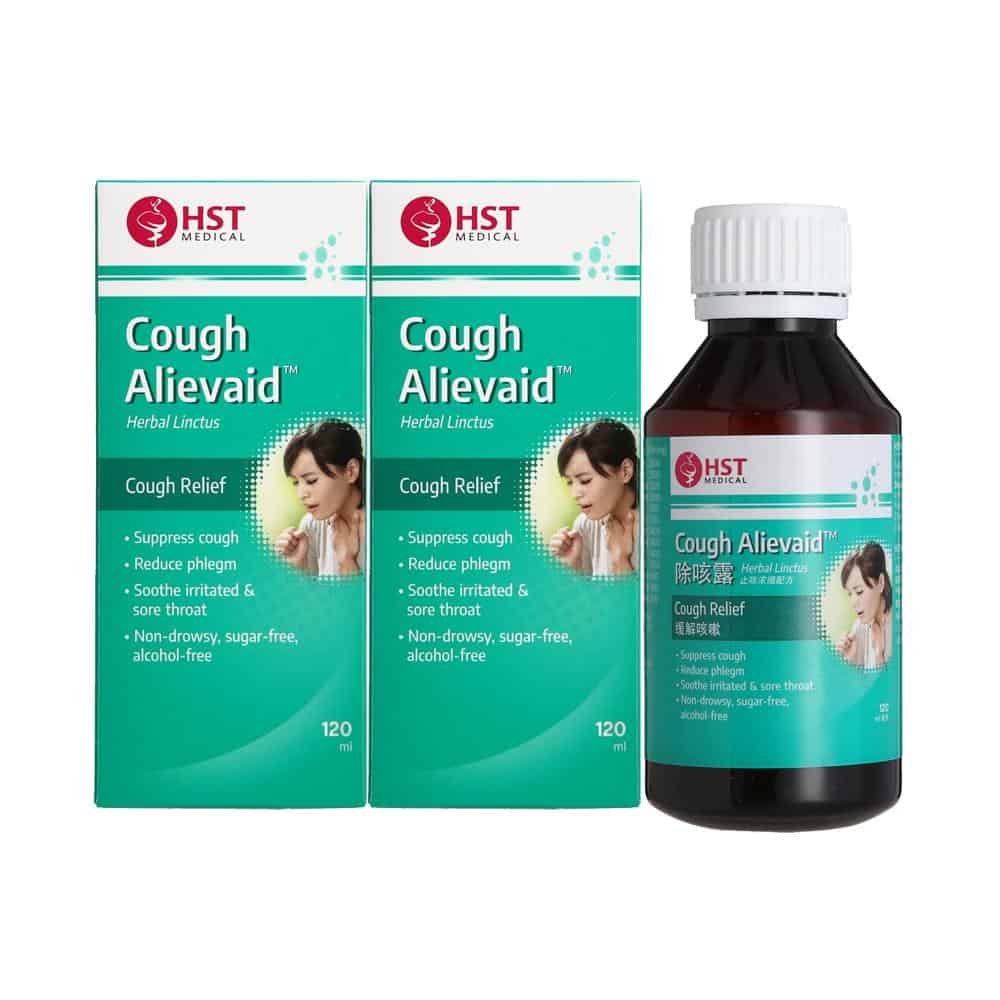 Description
Specifications
Customer Reviews (0)
BENEFITS
Formulated using traditional Chinese herbs, Heritage® Cough Alievaid Herbal Linctus is an all-natural, sugar-free and alcohol-free remedy to relieve cough and its associated symptoms during bouts of flu (influenza), other respiratory and allergic conditions. Our special formula is comprised of a blend of herbs working synergistically to alleviate cough and fortify the body's defense mechanisms.
FEATURES
Suppresses cough
Reduces phlegm
Eases congestion
Brand: HST Medical™
Available in 120ml per bottle
Made in Singapore
Halal certified.
SUPPLEMENT FACTS
Contents per 120ml:
1. Radix Platycodonis – 2500mg
2. Radix Peucedani – 2500mg
3. Folium Perillae – 2500mg
4. Folium Eriobotryae – 2500mg
5. Radix Scutellariae – 1950mg
6. Semen Armeniacae Amarum – 1760mg
7. Exocarpium Citri Grandis – 1400mg
8. Rhizoma Pinelliae Praeparata – 1400mg
9. Bulbus Fritillariae Cirrhosae – 1400mg
10. Radix et Rhizoma Glycyrrhizae – 1060mg
11. Herba Menthae – 880mg
12. Fructus Momordicae – 880mg
13. Mentholum – 530mg
There are no reviews yet, submit yours in the box provided.
Please sign in or create an account to submit a review for this product.