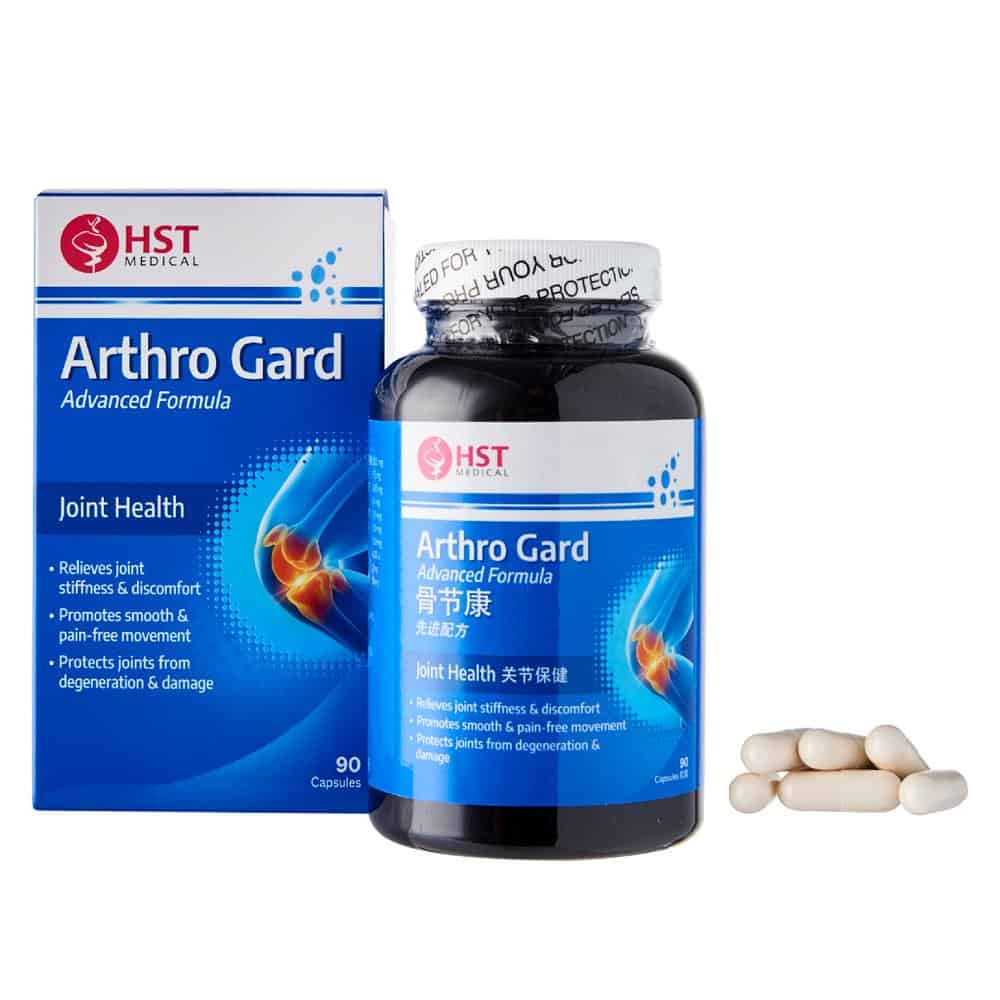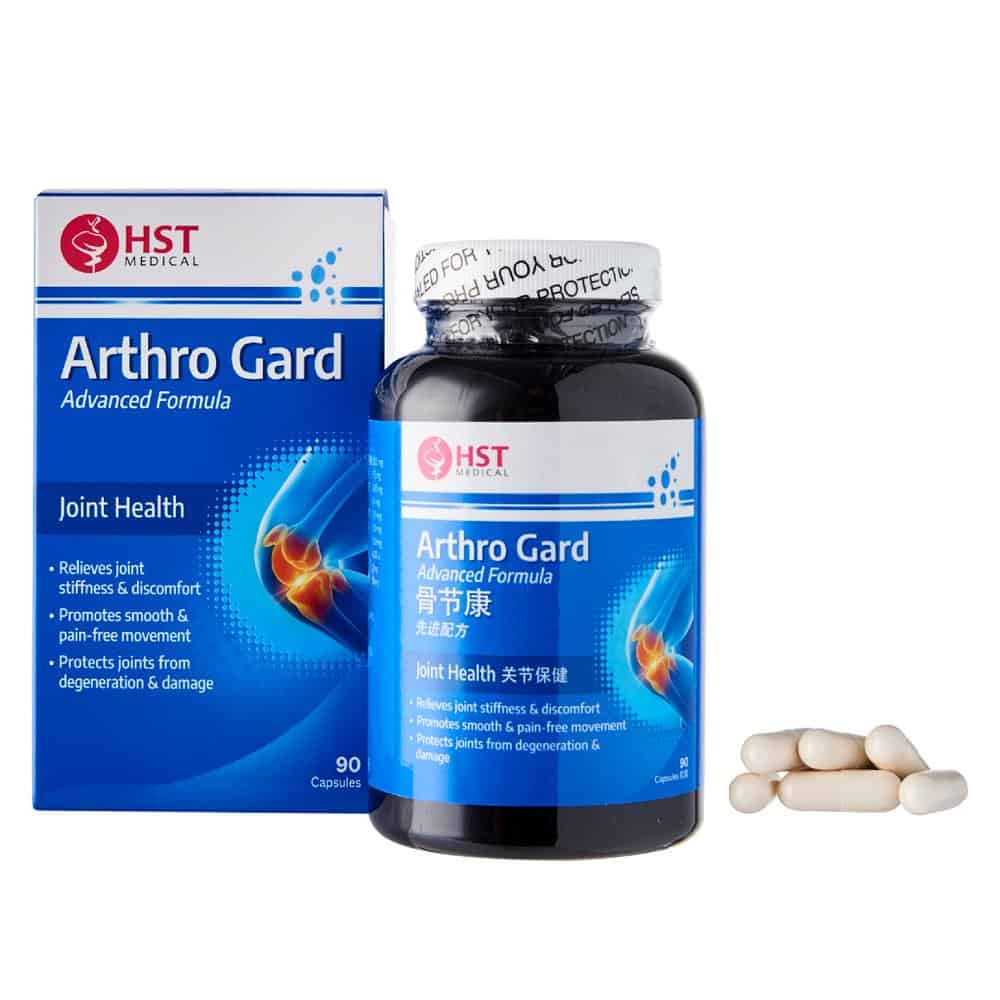 A one-time price of
SGD $69.90
will be added to your order.
Description
Specifications
Customer Reviews (0)
ArthroGard Advance Formula reduces inflammation, increases lubrication and renews cartilage in joints.
Glucosamine, Chondroitin, and Collagen Type 2 make up the essential building blocks in the formation and repair of joint cartilage. Healthy cartilage promotes flexibility and comfortable pain-free movement.
Hyaluronic Acid and Chondroitin improve lubrication in the joints to reduce stiffness, aid smooth movement and provide shock absorption.
Methylsulfonylmethane (MSM), BosPure® Boswellia extract and CurQlife® Turmeric extracts are potent anti-infammatory agents which help to reduce pain, swelling and protect the joints from damage and degeneration.
[BENEFITS]
Renews cartilage
Reduces inflammation and pain
Increases lubrication, reduces stiffness
Cushions joint, absorbs shock
Comfortable pain-free movement
For some notes on glucosamine, read this.
Brand: HST Medical®
Available in: 90s (Single Pack) and 90s x 2 (Twin Pack)
Manufactured in USA
GMP certified
Halal certified
SUPPLEMENT FACTS
Serving Size: 2 Capsules
Glucosamine Sulfate - 600mg
Chondroitin Sulfate - 175mg
Collagen Type 2 - 280mg
Hyaluronic Acid - 64mg
Methylsulfonylmethane (MSM) - 100mg
BosPure® Boswellia Serrata 80%, resin (80% Boswellia Acid with 10% AKBA) - 100mg
CurQlife® Plus with BNRE - 100mg (Curcuma longa root 95%, Curcumin with NLT 23%, curcuminoids and Boswellia non-acidic resin extract)
Vitamin D - 400iu
Manganese - 2mg
Bio-2® (Piperine Extract) - 10mg
No artificial preservatives, colours, flavours
Free from sodium, yeast, sugar, starch, gluten & GMO
There are no reviews yet, submit yours in the box provided.
Please sign in or create an account to submit a review for this product.