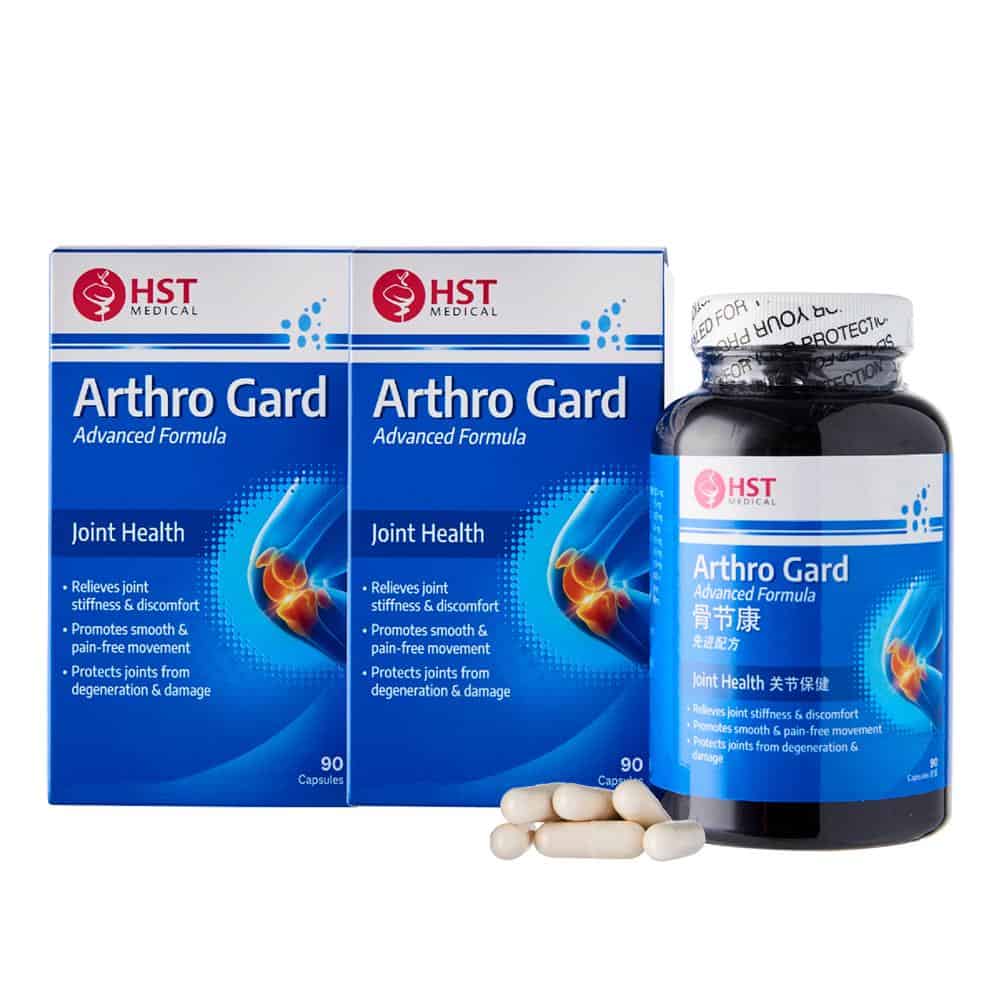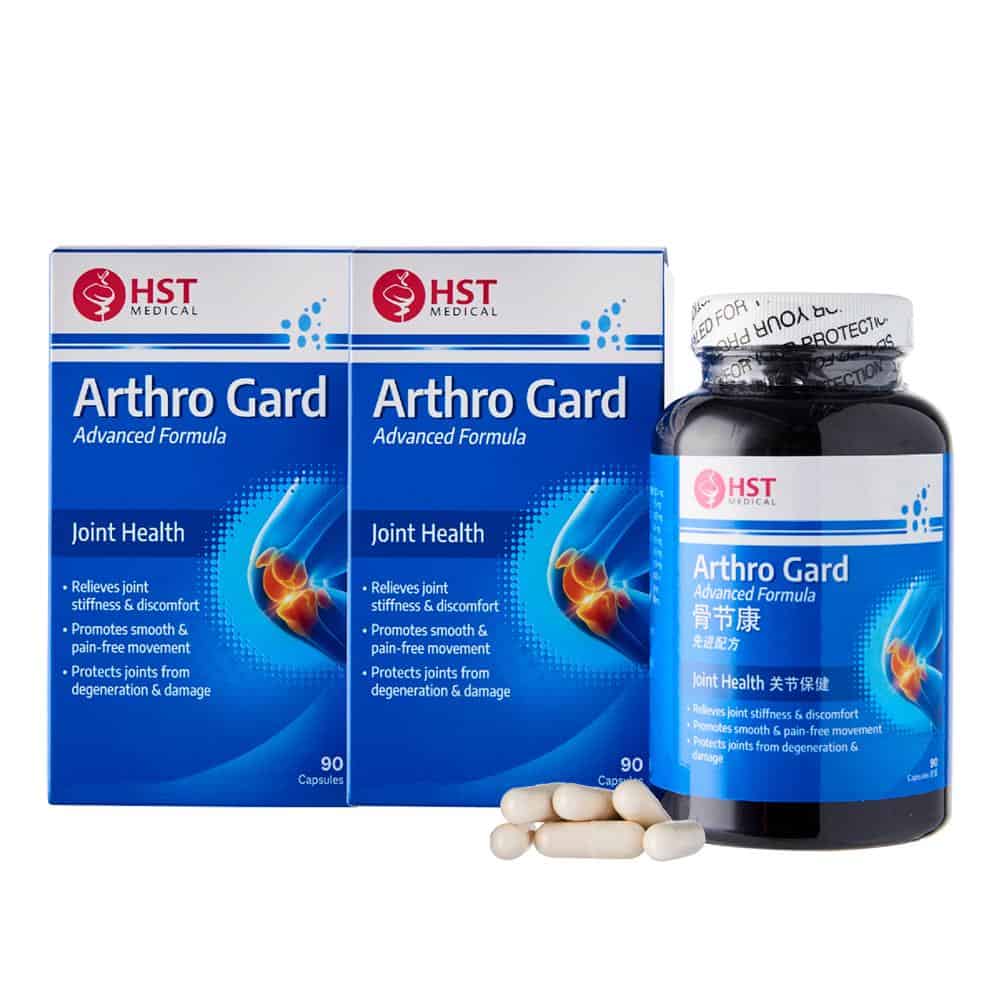 Description
Specifications
Customer Reviews (0)
BENEFITS
Reduces inflammation, increases lubrication and renews cartilage. ArthroGard Advance Formula reduces inflammation, increases lubrication and renews cartilage in joints. Glucosamine, Chondroitin and Collagen Type 2 make up the essentials building blocks in the formation and repair of joint cartilage. Healthy cartilage promotes flexibility and comfortable pain-free movement. Hyaluronic Acid and Chondroitin improve lubrication in the joints to reduce stiffness, aid smooth movement and provide shock absorption. MSM, BosPure® boswellia extract and CurQlife® turmeric extract are potent anti-inflammatory agents which help to reduce pain, swelling and protect the joints from damage and degeneration, and may help arthritis. For some notes on glucosamine, read this.

FEATURES
Renews cartilage
Reduces inflammation and pain
Increases lubrication, reduces stiffness
Cushions joint, absorbs shock
Comfortable pain-free movement
Brand: HST Medical™
Available in: 90s (Single Pack) and 90s x 2 (Twin Pack)
Manufactured in USA
GMP certified
Halal certified
SUPPLEMENT FACTS
Serving Size: 2 Capsules
Glucosamine Sulfate - 600mg
Chondroitin Sulfate - 175mg
Collagen Type 2 - 280mg
Hyaluronic Acid - 64mg
Methylsulfonylmethane (MSM) - 100mg
BosPure® Boswellia Serrata 80%, resin (80% Boswellia Acid with 10% AKBA) - 100mg
CurQlife® Plus with BNRE - 100mg (Curcuma longa root 95%, Curcumin with NLT 23%, curcuminoids and Boswellia non-acidic resin extract)
Vitamin D - 400iu
Manganese - 2mg
Bio-2® (Piperine Extract) - 10mg
No artificial preservatives, colours, flavours
Free from sodium, yeast, sugar, starch, gluten & GMO
There are no reviews yet, submit yours in the box provided.
Please sign in or create an account to submit a review for this product.