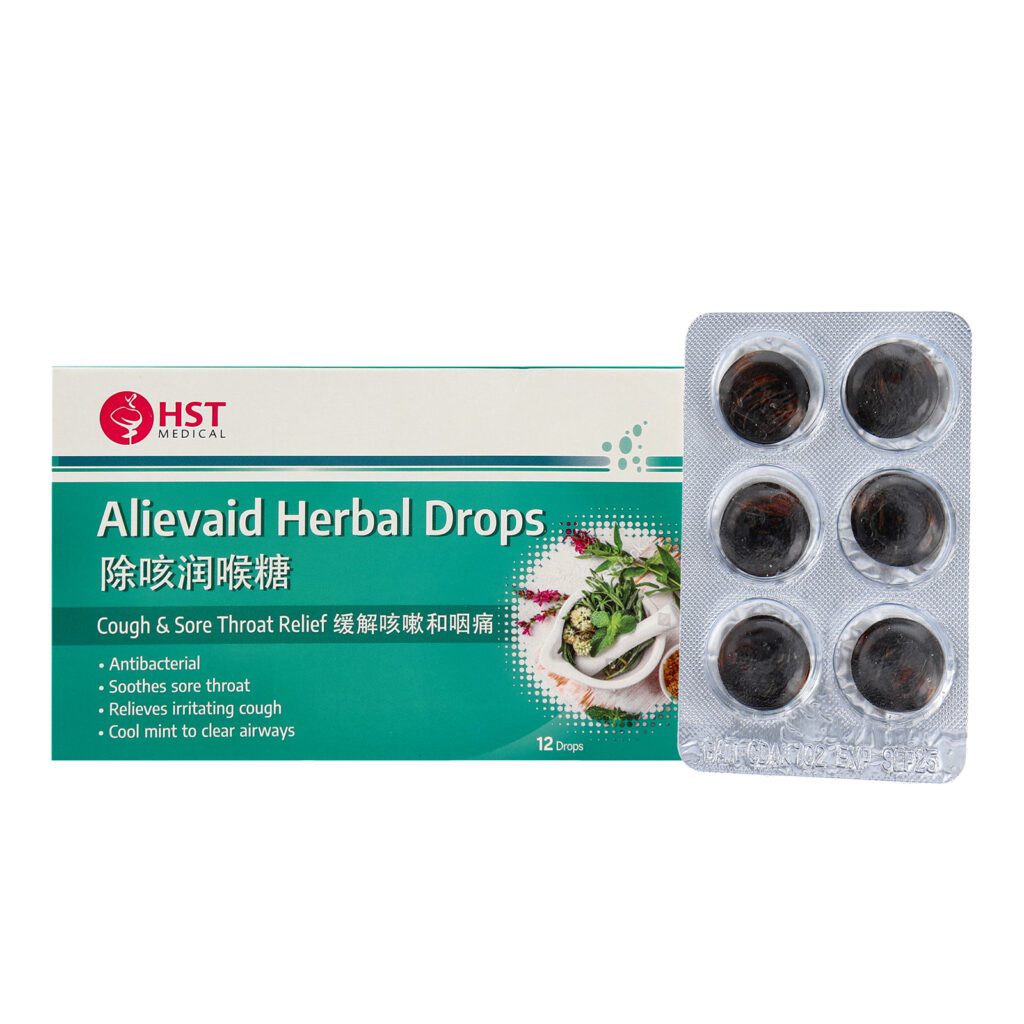 A one-time price of
SGD $4.50
will be added to your order.
Description
Specifications
Brand: HST Medical®
Available in a pack of 12 drops
Halal certified
GMP certified
Made in Malaysia
HST Medical® Alievaid Herbal Drops 除咳润喉糖 is formulated with a natural herbal blend of Louquat Leaf 枇杷, Jie Geng 桔梗, Luo Han Guo 罗汉果 and Cordyceps 虫草。
Fortified with antibacterial property, it helps soothe minor throat infections and discomfort and relieves irritating cough.
It has a strong refreshing and cooling mint sensation to help freshen breath and clear nasal airway.
[BENEFITS]
Anti-bacterial
Soothes sore throat
Relieves irritating cough
Cool mint to clear airways
[SUPPLEMENTS FACTS]
Serving Size: 1 Alievaid Herbal Drop
Folium Eriobotryae (Loquat Leaf) 枇杷 - 8.2mg
Radix Platycodonis (Jie Geng) 桔梗 - 4.7mg
Fructus Momordicae (Luo Han Guo) 罗汉果 - 1.2mg
Cordyceps 虫草 - 0.2mg
Menthol Crystal 薄荷 - 10.0mg
[DIRECTIONS]
For adults and children over 12 years old:
Dissolve 1 Alievaid Herbal Drop slowly in mouth every 2-3 hours, maximum 8 drops per day.
[CAUTION]
Store in a cool, dry place away from sunlight. Keep out of reach of children.