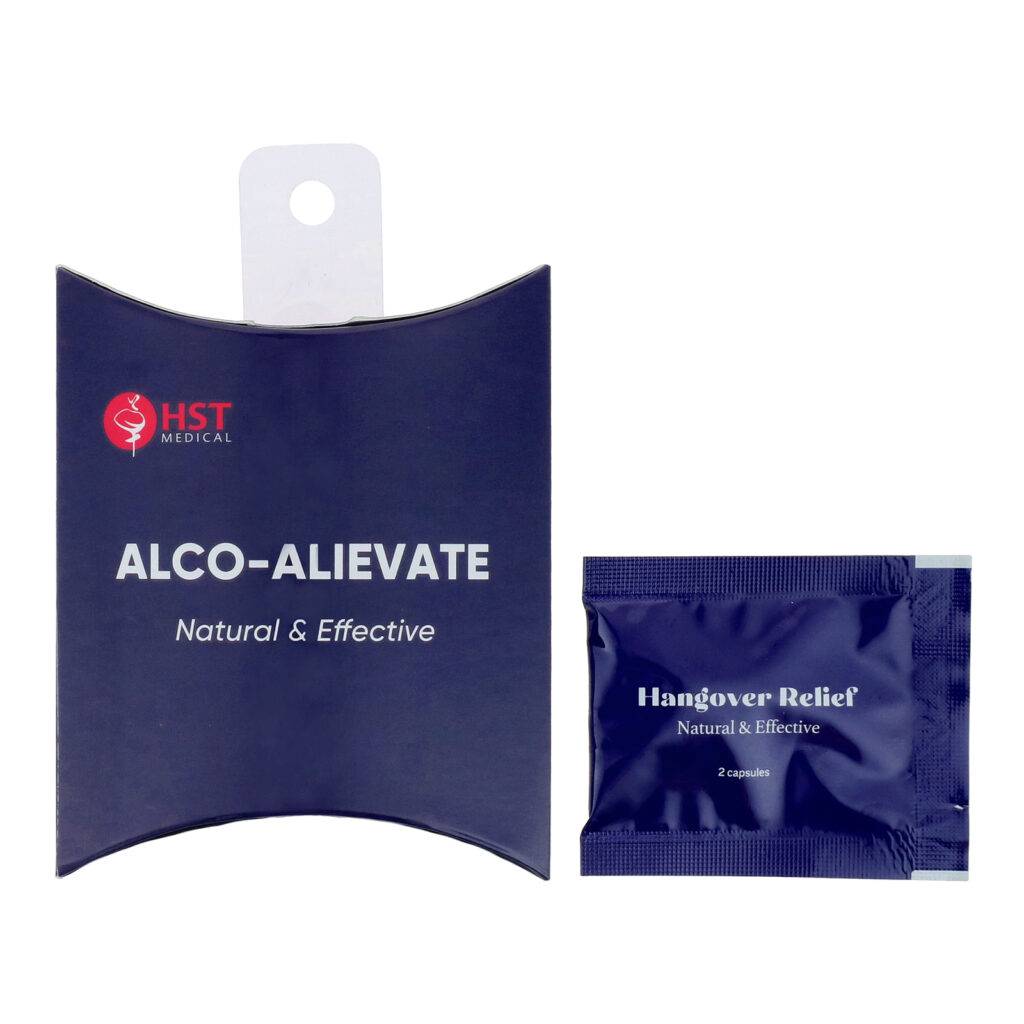 A one-time price of
SGD $14.90
will be added to your order.
Description
Specifications
* Please refer to the [SPECIFICATIONS] section for a detailed list of ingredients and directions for use.
HST Medical® Alco-alievate provides quick hangover relief from the after-effects of alcohol through a proprietary formula made of 100% natural herbal extracts.
This natural blend speeds up alcohol metabolism in the intestinal tract and thus reduces the amount of alcohol absorbed into the bloodstream.
Packed with powerful antioxidants to boost immunity and protect liver functions after alcohol consumption.
Relieves Hangovers - Relieves headaches, nausea & redness by decreasing blood alcohol concentration
Supports Healthy Liver Function - Protects liver after alcohol consumption and boost immunity
100% Natural Herbal Extracts - Natural blend with powerful antioxidant properties for quick relief
[PACKAGING]
4 Sachets x 2 Capsules
[ACTIVE INGREDIENTS]
Serving Size: 1 Capsule
Phospholipids (from Soya Lecithin) - 180mg
Milk Thistle Extract (Silymarin 80%) - 100mg
Schisandra Extract - 80mg
Ganoderma Lucidum - 135mg
Glutathione - 5mg
[DIRECTIONS]
Take 2 capsules (1 sachet) half to 1 hour before drinking and 2 capsules after alcohol consumption.
Best to consume with a large glass of water.
[CAUTION]
Please consult a physician or pharmacist if you have a pre-existing medical condition.
Store in original packaging, in a cool dry place, away from direct sunlight.